A lot of sellers make the mistake of going overboard on upgrades before putting their homes on the market. If you know your home has issues, it might be tempting to fix them all now so you can "wow" prospective buyers. However, as Realtor.com explains, it's crucial to consider your return on investment before you delve into any major projects. It's generally a good idea to fix major issues that may come up in a home inspection report, but aside from that, where do you start? Below, you can learn about a few easy projects that you can do to sell your home faster without sinking too much money into repairs.
Replace Hardware
Is your home filled with outdated brass light switch covers and cabinet hardware? If so, one of the easiest ways to give your home a fresh look is to swap out old hardware for something more modern. Door handles, switch plate covers, and other hardware can all make your home look dated, especially if none of these fixtures have been upgraded since the 80s or 90s.
Some real estate experts recommend switching to brushed nickel or bronze finishes, while others say that gold has its merits. When choosing new hardware, think about what looks best with your home's color palette, and keep in mind that trends like these come and go. What seems timeless today might look severely dated tomorrow.
Upgrade the Bathroom
Aside from the kitchen, few rooms leave a bigger impression than the bathroom. It might be tempting to completely gut the bathroom and give it a huge makeover. However, focusing on just one aspect of the room might be your best bet. Retiling a bathroom floor or shower with ceramic or porcelain, for instance, can make a huge difference. On average, homeowners spend around $1,774 to install ceramic or tile flooring. Ceramic is more affordable, ranging from $0.50 to $35 per square foot; however, keep in mind that ceramic is cheaper because it's less durable. Porcelain tiles start at $3 and can go up to $35 per square foot.
Replace Worn Carpeting
If any rooms in your house show major signs of wear and tear, it might be time to replace the carpeting. You may choose to lay down new carpeting yourself or revamp a room with a different type of flooring altogether. Upgrading to hardwood floors can be expensive, but there are several alternatives that look just as attractive without breaking your budget.
Address Odors
It's easy to get focused on the visual appeal of your home when doing projects. However, you should never forget about your home's impression on the other senses. Strong odors, whether they're from pets, smoking, cooking or something else, can instantly turn buyers off.
Keep in mind that smells can infiltrate fabric and other materials in your home. That means you may want to professionally clean the carpets, wash the drapes, freshen your furniture, and take stock of any other fabrics that might be holding odors. If you have pets, it's crucial to clean up any messes they may have made. When you're dealing with stubborn odors that won't go away, Popular Science offers these proven methods for getting rid of smells at the source.
Before a showing, you might consider putting out air fresheners. However, don't go overboard; if buyers suspect you're trying to mask underlying odors, your efforts might backfire.
Freshen Up the Exterior
While it's important that the interior of your home impresses buyers, you can't forget about your curb appeal. One of the best ways to make your home stand out is simply to clean your siding. Remember that not all siding is created equally, and you can actually damage your exterior if you take the wrong approach. Houzz explains how to choose the right tools for the job.
When trying to sell your home faster, you could easily spend thousands of dollars on upgrades. However, you don't want to sink money into your home just to get a quick sale. There are many smaller projects you can complete for a lower cost that will still leave your home looking its best.
Blog post by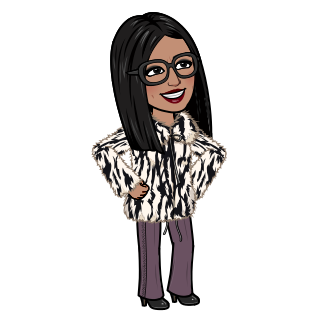 Suzie Wilson ⎸info@happierhome.net ⎸Happier Home